How to get a PVC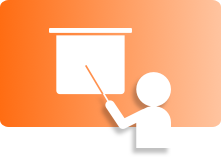 First of all, are you sure you don't have a valid voter registration from 2011? No? Proceed. (Find out on our 'Resources' page)
Set aside a few hours or a day to do this.
Registration days are Mondays to Fridays, 9am to 3pm. But from August 1 to 17, 2018 the schedule changes to 9am to 5pm. Monday to Sunday. Plus Public Holidays
Carry documents that say who you are. Like an International Passport, Driver's Licence or Birth Certificate. (Not compulsory, but some INEC officials ask)
Find the nearest INEC registration centre. Your Local Government Area office is a good place to start. (Find out on our 'Resources' page)
When you're done, they'll give you a slip, a Temporary Voter's Card (TVC). That's what you'll collect your PVC with.
Ask the INEC people when your PVC will be ready.
Now, wait and pray. It could take up to 6 months.